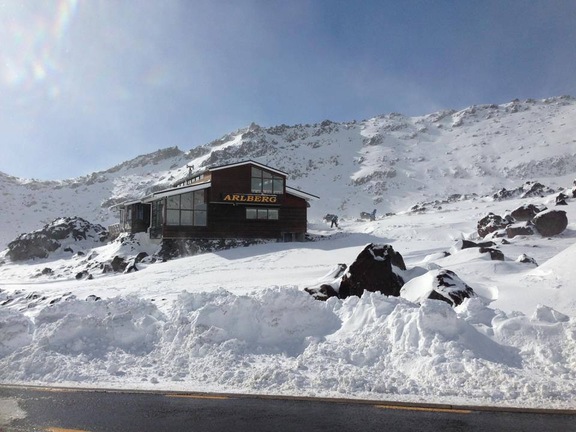 The summer season is here. Come down and enjoy
all the Maunga has to offer.
Arlberg is one of the best ski clubs on Mt Ruapehu, located at the Top of the Bruce.
We provide excellent, affordable accommodation right on the mountain.
You can park right outside the lodge and the first chairlift for the Whakapapa ski field is just a five minute walk away.
The lodge has two large lounges and a separate dining room. Sleep well in our comfortable bunk rooms, some have only two bunks, others have four or one has two double beds.
You'll appreciate the recently built, well appointed bathrooms and showers.
There's also a generous storage area for skis and snowboards and two drying rooms.
Arlberg has a rich history and a great atmosphere; we're very social and family friendly where members or guests of members can stay.
We are currently welcoming new members, Click Here to find out more.